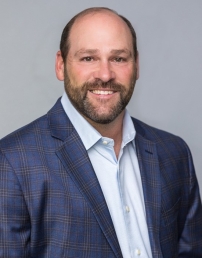 Meet your loan officer
Scott Isner
NMLS #121551
Getting a home loan is one of the biggest financial decisions you will ever make. With those stakes, you want a loan originator who knows the business inside out and is dedicated to keeping your interests at heart.
Scott Isner joined his cousin Keith Mackey as a co-owner of 1st Securities Mortgage in April 2001. He left his successful job at a competitor because he believed he could give his customers better service as a broker than tied to any one lender. With over 20 years of mortgage industry experience, Scott knows the business well. He understands that no one loan, or one lender, works for everyone. He is committed to providing personalized lending advice to help his clients through the mortgage process. He says:
Scott has life-long ties to West Bloomfield. He graduated from the local high school in 1992 and he still lives in the city. He attended Ferris State University. When he is away from the office, Scott enjoys traveling, hiking, skiing, playing hockey, and exploring the great State of Michigan.
As Executive Vice President, Scott Isner makes sure 1st Securities Mortgage lives up to its commitment to social responsibility. He sits on the Board of Directors for the Detroit Metropolitan Jewish Community Center, and is a regular supporter of the St. Louis Center, a residential community for disabled adults. Scott is also a member of the Michigan Home Builders Association and Business Networking International's Greater Royal Oak chapter.
It's one thing for a mortgage professional to tell you how great he is. But if you really want to know how he works, ask his clients.
Check out my 5-Star Zillow reviews
Brent C. says: "Scott was very thorough, on time, and very professional. Everything went as planned. Scott kept me posted throughout the whole process. I could not have asked for a better experience."
If you are looking for a mortgage broker who will put your interests first, Scott Isner is ready to work with you. Get started today by completing an online application. Scott and his team are ready to help you find the mortgage program that works best for you.
Refinance - Please fill out the form as completely and accurately as possible. Once submitted, one of our licensed Loan Originators will contact you to gather any additional information.