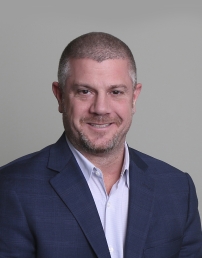 Meet your loan officer
Keith Mackey
NMLS #121568
When you are making the big decision to get a mortgage or home loan, you want someone with the knowledge and experience to guide you through the process. Keith Mackey, the founder of 1st Securities Mortgage can help you understand your options and pick a mortgage program that works for you and your family.
Keith Mackey has been in the mortgage industry since 1993. When he left a big lender in 2001 and bought a broker's license, it was with the goal of creating a mortgage brokerage that put clients' needs over those of the lenders. By working with lenders big and small across the state, 1st Securities Mortgage became a client-centered company, able to deliver a variety of mortgage programs tailored to different customers' situations and needs. Keith says:
A resident of Huntington Woods, Keith has an undergraduate degree in communications from Michigan State University. He is an avid golfer.
As part of his commitment to personal service, Keith makes himself available to his clients any day, any time. Whether customers come into the office, call on the phone, or access him through the Internet, they know he will be there to answer all their home-related questions.
If you want a mortgage broker and lender who is wholly committed to his customers' needs, Keith Mackey is ready to help. Get started today by completing an online application. Keith and his team will help you understand the process and choose a plan that's right for you.
Buy A Home - Please fill out the form as completely and accurately as possible. Once submitted, one of our licensed Loan Originators will contact you to gather any additional information.