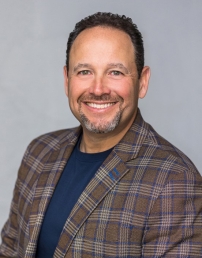 Meet your loan officer
Joshua Rubin
NMLS #135902
When looking to purchase or refinance your current home, you want a mortgage broker to be your advocate in the mortgage process.  Joshua Rubin fosters a relentless client-centric approach to help you match a mortgage program to meet your unique financing needs. 

JOSHUA RUBIN, $1.2 BILLION IN CLOSED LOANS
Joshua Rubin, the founder of Horizon Financial Group Inc, has been a top 1% loan originator since entering the business in May of 1995.  1st Securities Mortgage acquired his company in 2018, a perfect fit for two long-time, successful mortgage companies with a similar approach to unparalleled customer service and responsible lending.   Joshua is committed to making the loan process as simple and clear as possible and ensuring that his client's unique needs are met at the lowest costs and rates.  Joshua says
Joshua has lived in Michigan his entire life.  He has a degree in Finance and attended Michigan State and Eastern Michigan University.  When away from the office, he loves to spend time with his family and his beloved Australian Labradoodles, Gibby and Vinnie.  He is an avid golfer, a baseball nut who loves to travel, and is very involved in numerous other endeavors to give back to his community. 
RELENTLESS CLIENT-CENTRIC APPROACH
Joshua and his team are efficient, incredibly responsive, and honest.  Joshua is available any time, day, night, or weekend to answer any questions or concerns or to give an update on your loan process.  His core belief is in doing things a bit differently, he returns phone call, and emails promptly, believes in providing his clients every potential loan option up front, and most importantly, he follows through with his promises and exceeds your expectations.  His personalized service separates him from other lenders and makes the process hassle-free and seamless.
TESTIMONIALS FOR JOSHUA RUBIN
Joshua has over 700 5 Star reviews on Zillow, making him among the highest rated in Metro Detroit.   Check out my 5-Star reviews on Zillow to see what others have said about their mortgage experience.  One of his most recent testimonials is below:
"Josh went above and beyond to make himself available anytime we needed assistance with the mortgage process. Not only did he take the time to answer all of our questions and address our unique situation's intricacies, but he also had the quickest response time of any professional I have ever worked with. Josh was professional, friendly, and a true joy to work with. In the future, I will strongly recommend Josh to any friend or family member looking to buy a new home."  R.Cahill
GET JOSHUA RUBIN WORKING FOR YOU
If you want a mortgage broker who creates the expectation and delivers upon it every time, get started today by completing an online application. Joshua and his team are ready to help you meet all of your unique financing needs.
Buy A Home - Please fill out the form as completely and accurately as possible. Once submitted, one of our licensed Loan Originators will contact you to gather any additional information.