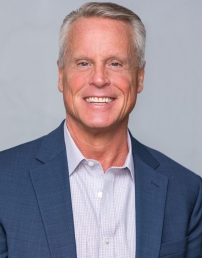 Meet your loan officer
Tom Oslund
NMLS #1960673
Tom has been part of the 1st Securities Mortgage team since February 2016. His priority has been to develop strategic business relationships with builders, realtors, management companies and other service partners. These partnerships benefit all of our customers by providing easy access to services across the industry.
Tom has a degree from University of California, Los Angeles, with training in business, management, marketing, and support services. With over 20 years' experience in marketing and business development within the real estate industry, he has a lot to offer to 1st Securities Mortgage business partners. He has received a number of awards including:
MMHC Professional Housing Consultant Certification
Pinnacle Homes Developer of the Year 2012
Pinnacle Homes Builder of the Year 2010, 2014
Village Green "Outstanding Performance" 2008 & 2009
Village Green "Top 20" from 2006 through 2010
When he isn't working, Tom enjoys spending time with his daughters Alexa and Allison, as well as surfing, fishing, golfing, and playing football. He is also a volunteer with Forgotten Harvest, a poverty alleviation organization.
When it comes to business development and marketing, Tom is the one to go to. Jeffrey Quinn, Account Executive with WDIV-TV Local 4/ClickOnDetroit.com says:
"Tom possesses a vast knowledge of sales and marketing and he truly understands the value of advertising. He is constantly tracking his campaigns to measure results and he is always looking for new ways to deliver his message. Tom is very professional in his approach to business and he is absolutely a pleasure to work with."
Let 1st Securities Mortgage help you build your business. Contact Tom Oslund to become a preferred partner and get the marketing support you need to take your real estate company to the next level.
Refinance - Please fill out the form as completely and accurately as possible. Once submitted, one of our licensed Loan Originators will contact you to gather any additional information.